Dentist in Billings, MT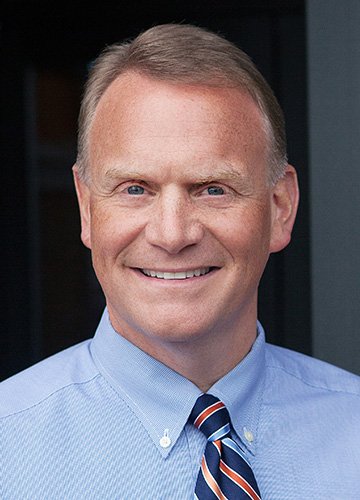 Dr. Neal C. Johnson, DMD, graduated Magna Cum Laude with honors from Southern Illinois University School of Dental Medicine after earning his BA and a minor in Chemistry from Utah State University. He is committed to broadening his understanding and enhancing his refined skills through continuing education and he enrolls in high quality, science-based dental education courses each year. Dr. Johnson is a Graduate and Mentor of the prestigious Kois Center, which is an advanced graduate didactic and clinical program for practicing dental professionals. The Kois Center features a three-year, nine-course master's curriculum, with the latest advances in esthetics, implant, and restorative dentistry. He continues to attend and mentor courses there three to four times each year.
Dr. Johnson's commitment to excellence provides the foundation for a practice focused not on the volume of patients, but rather the individual care each patient receives. He is genuinely approachable and friendly, and enjoys forming personal relationships with his patients while treating their dental needs. Dr. Johnson's attention to detail creates an environment where patients can be certain they are receiving the best care both in functionality and cosmetics. His carefully selected staff share his dedication to quality and individualized patient care.
Giving Back
Giving back to the Billings community is a high priority for Dr. Johnson. He serves the Yellowstone Boys and Girls Ranch as well as Donated Dental Services. He also provides free dental care for the Yellowstone Drug Court, which helps recovering addicts restore their teeth, improve their oral health, and regain self-confidence as they seek employment. Dr. Johnson sponsors sports teams his patients participate in and has contributed to the building of Song Bird Community Garden.
Dr. Johnson is actively involved in church and civic organizations. He is an Eagle Scout and enjoys working with the scouting program and youth groups. Dr. Johnson loves nature and, when not at the office, spends time with his family four-wheeling, hunting, fishing, skiing, and scuba diving.
Professional Memberships & Affiliations
Dr. Johnson maintains active membership in many dental related fields:
Services & Specialties
Dr. Johnson is one of the top cosmetic and restorative dentists in the state. He is pleased to offer a wide variety of dental services to his Billings MT patients, including:
Schedule an Appointment with Dr. Neal Johnson, DMD
Dr. Johnson happily accepts patients from Billings, MT, and surrounding areas, including Lockwood, Billings Heights, and Laurel, MT. Contact us to schedule your appointment today.