Dentures & Implant Supported Dentures in Billings, MT
Dentures are the classic way to replace missing teeth. They've been used for hundreds of years. Over those years, the dental industry has continually made dentures better, easier, and more accessible. Today's false teeth are a far better sight than anything available even from a few decades ago.
Traditional Dentures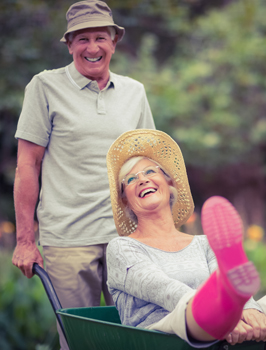 Though they are no longer as common as they once were, traditional dentures are still an option for you. These are attached right to the gums with denture adhesive that is entirely removable.
Even this classic design, however, comes with a modern twist. The dental appliance is still custom-crafted to your mouth and yours alone. Your smile will be entirely unique to you and will fit perfectly.
If you only need some of your teeth replaced, partial dentures may be another good option for you. Whatever your teeth situation, we are here to help bring your smile back to perfection!
Adhesives are better than ever. The teeth themselves are beautifully custom-crafted. We've even developed a number of ways to support dentures via implant instead of adhesive. This last option has dramatically grown in popularity since its introduction.
Denture Implants
Denture implants are great for replacing missing teeth while adding additional support to a traditional denture piece. When multiple teeth are missing, and dental bridges are either not possible or not the right choice for you, denture implants are a great way to restore both your bite and your smile.
These denture implants can be connected to the implant supports either as a permanent denture or a snap-in denture option. The snap-in denture method allows the denture unit to snap on and off whenever you need it to. As a result, they're convenient and easy to clean.
Permanent implant dentures provide a great deal of stability for the denture appliance. With screws that hook right into the implant posts, these dentures will stay safe and secure through any situation. We are pleased to be able to offer full arch dental implants, implant-supported dentures, and the All-On-4® treatment conecept here at our practice in Billings, MT.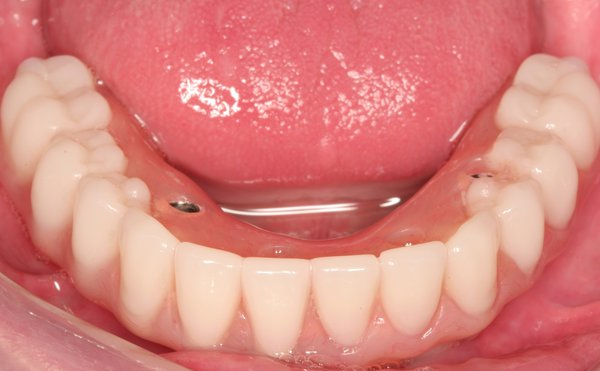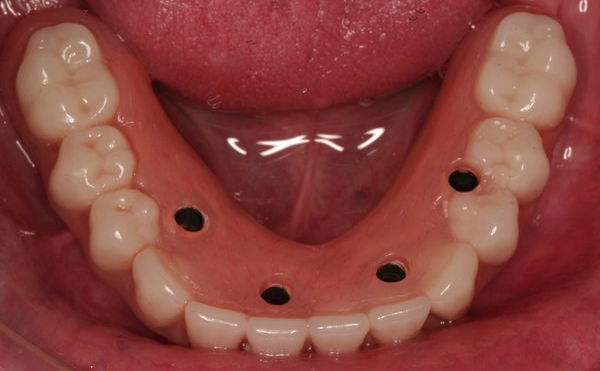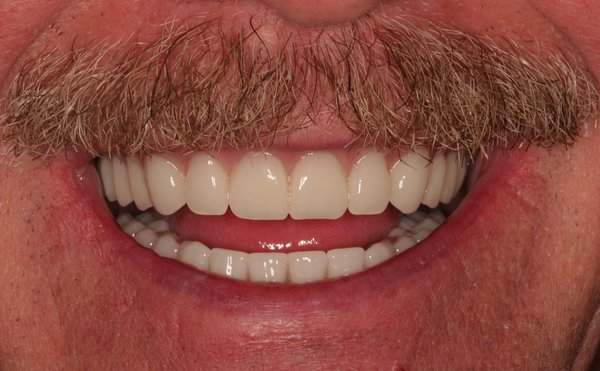 Actual Patient
All-On-4 Dental Implants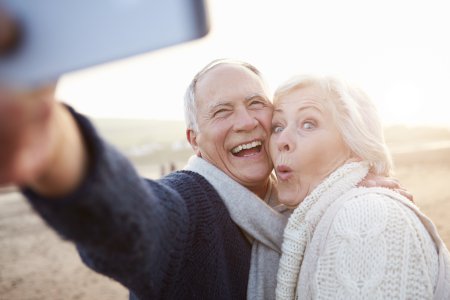 All-on-4 dental implants, also known as "teeth in a day," is a type of tooth replacement option that involves the placement of four dental implants in the jawbone to support a full arch of replacement teeth. This treatment option is designed to provide a permanent and stable solution for people who have lost all of their teeth in one or both jaws. All-on-4 dental implants can be an effective alternative to traditional dentures, as they do not require the use of adhesives and are typically more comfortable and secure.
Dr. Neal Johnson, DMD, and his expert team are pleased to offer All-On-4 dental implants to our patients here at our dental office in Billings, MT. It is important to find a dental professional who is experienced and well-trained in implant surgery to ensure the best possible outcome. The cost of all-on-4 dental implants in Billings, MT may vary depending on the specific type of implant, the complexity of the case, and any additional procedures that may be needed. It is a good idea to discuss the cost and payment options with the dental office before proceeding with treatment.
If you are considering All-On-4 dental implants in Billings, MT, it is important to have a thorough evaluation by a dental professional to determine if you are a good candidate for the procedure. Factors that may influence your suitability for all-on-4 dental implants include the density and quality of your jawbone, the overall health of your teeth and gums, and any underlying medical conditions you may have. Dr. Neal Johnson, DMD, will be able to provide you with more information about the benefits and risks of All-On-4 dental implants and help you make an informed decision about whether this treatment option is right for you.
Call Us Today
With so many denture options available from our Billings dentist, you will be able to get a set of dentures that work perfectly with your own specific needs.
If you're in need of a denture appliance, call us today for information about your many options, or to schedule a consultation.
Related Dental Services