Tooth Infection Treatment in Billings, MT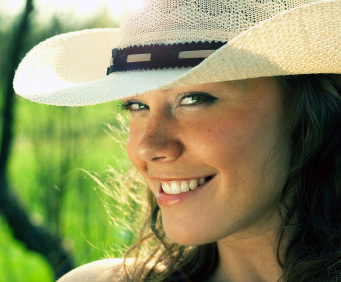 When you hear the words "root canal", you're probably not filled with excitement or a great sense of security. While root canals have been historically painful, complicated procedures with a long recovery period, we at The Billings Dentist assure you that's not the reality today.
Root canal treatment for a tooth infection, an abscessed tooth, or other toothache malady is more comfortable and efficient than it's ever been, thanks to modern endodontic technology and procedure innovations.
What is a Root Canal?
Your root canal is the portion of your tooth containing nerves and soft tissue. This soft tissue is very sensitive and, as a result, highly susceptible to tooth infection or inflammation if the outer shell of the tooth is ever breached. Root canal treatment, also known as endodontic treatment, is a dental procedure that is performed to remove infected or damaged tissue from inside the root of a tooth. This procedure is typically used to save a tooth that has become infected or damaged due to injury, decay, or other factors. A root canal procedure, then, simply cleans out the infected soft tissue and closes up the breach to relieve your toothache and prevent further harm to the tooth.
What Happens During a Root Canal?
Root canal fillings are very similar to cavity fillings. They involve entrance into the tooth through the crown or the top of the tooth. This is done with a long, flexible tool that cleans out any tooth infection and fills the remaining space with a biocompatible tooth filling that will leave you pain-free and healthy again.
Do You Need a Root Canal?
There are many reasons why a root canal procedure may be necessary. If you're suffering from an abscessed tooth, severe toothache, or another kind of tooth infection, the best course of action could possibly be root canal treatment.
Sedation Dentistry for Root Canal Therapy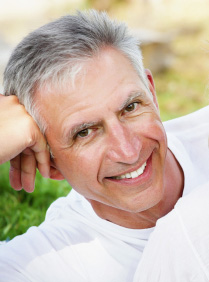 In Billings, MT, dental sedation may be available for people who are undergoing root canal treatment and are concerned about discomfort or anxiety. Dental sedation is a type of medical intervention that is used to help patients relax and remain comfortable during dental procedures, such as root canal therapy. There are several different types of dental sedation available, including "laughing gas", oral sedation, and intravenous (IV) sedation. The type of sedation used will depend on the specific needs and preferences of the patient, as well as the complexity of the procedure being performed.
It is important to discuss the use of dental sedation with your dental professional before your root canal treatment. Your Billings, MT, sedation dentist, Dr. Neal Johnson, DMD, will be able to provide you with more information about the different types of sedation available and help you choose the option that is best for you. He will also be able to answer any questions you may have about the safety and effectiveness of dental sedation and help you understand the benefits and risks of this treatment option.
It's Time to Live Pain-Free!
If you are suffering from a toothache but are hesitant to face the dental chair, please don't hesitate any longer! Our office will be sure to make your root canal experience as painless as possible. We've got the answer for any toothache or endodontic issue that ails you. Call us today or visit our office for more information!
Related Dental Services