Dental Implants in Billings, MT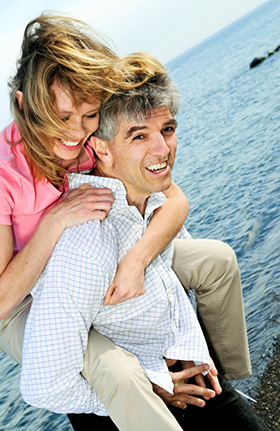 It used to be that missing teeth were a circumstance that you would have to live with. Today, through modern technology and advancements in medical knowledge, the loss of a single tooth or multiple teeth is no longer irreversible.
If you have missing teeth, those gaps in the smile can cause difficulty in eating, problems speaking clearly, bone loss, gum recession, and alignment problems with the remaining teeth.
There are a number of ways to combat missing teeth, but one of the most popular and long-lasting is the dental implant. Visit our dentist in Billings, MT, Dr. Neal C. Johnson, DMD, to learn more about improving your smile with dental implants.
What Are Teeth Implants?
With implant dentistry, we can fill a gap in the bite with a complete synthetic structure that looks just like a natural tooth. It can be cleaned and maintained just like a natural tooth and keeps the whole mouth healthy in all the same ways that a natural tooth would.
This structure is made of multiple parts: the root, the connector, and the crown.
The Root of the synthetic tooth is an implanted post which is most often made from titanium. This post is placed exactly where the original tooth's root would have been, and even fuses to the bone through a process called osseointegration.
This fusion process not only provides a stable and secure anchor for the crown but keeps the bone of the jaw healthy by preventing deterioration.
The Crown of a natural tooth is the enamel-covered biting surface. It is necessarily tough and built to endure lots of hard work.
Synthetic crowns do all of this with the same strength, while also looking entirely natural. They are custom-crafted to precisely fit and match your mouth, making them practically indistinguishable from an organic tooth.
The Abutment is a small connector piece that brings the rod and the crown together. It can be made to fit a single crown, a bridge appliance, implant-mounted partial dentures, or even support a full set of dentures.
The Benefits of a Dental Implant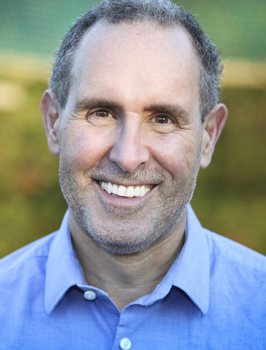 Some of the benefits of this type of tooth replacement are obvious. Chewing is made easier. So is speaking.
But the list of praises doesn't end there. Dental implant structures are also extremely durable. Some of the first tooth implants were placed more than thirty years ago, and they are still functioning effectively to this day.
As mentioned above, the deterioration of bone in the jaw is also dramatically reduced. With a dental implant, your mouth can return to 100% function and health.
Come See Us for Teeth Implants in Billings, MT
We use a CT scanner to be able to truly tell what is needed for a successful outcome. We also use it as a surgical guide to ensure proper placement of the implant. We can perform sinus lifts and bone grafts, if needed, to help you qualify for the implant procedure.
We also use implants to secure removable or permanent dentures. See our Dentures page for more information.
Call Today
If you have a missing tooth or teeth, dental implants may be the right option for you. Give us a call to discuss your specific situation and ask us anything you want to know about implants.
Related Content